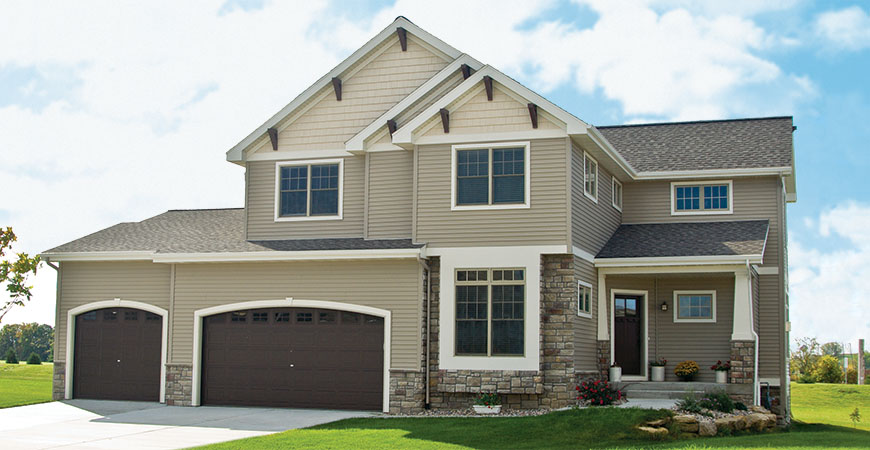 The look and condition of the siding on your home is critical to keeping a nice curb appeal, along with protecting the bones of your home. We've partnered with Alside®️ to bring you the best vinyl siding. All our siding is manufactured with PureStrength™️ vinyl resin, resulting in a strong, weather-resistant product. It won't rot, warp, shrink, or swell – and requires minimal upkeep!
Additionally, our siding is coated with titanium oxide and a weatherable polymer. What this means to you is our vinyl siding is fade-resistant and has a better performance on siding with dark colors – important for homes exposed to the intense Colorado sunshine.
Insulated vinyl is a new option quickly gaining popularity among homeowners. It provides 5-times the R-value of conventional insulation. Even more, it is strong and prevents siding from sagging and it won't absorb or retain moisture. As an added bonus, it acts as a sound barrier to outside noises.
Interested in knowing more about insulated vinyl siding?
Call us at 719-632-8888
In addition to new siding installation, we provide siding repair services. We know how important it is to have matching siding when having it repaired. Our team is adept at making sure your repair seamlessly integrates with the rest of your siding.
Contact us today regarding all your siding needs, including Soffit and Fascia, Steel Siding, Vinyl Siding, Insulated Vinyl Siding and Siding Repair
You don't have to live in Colorado Springs very long to personally experience the havoc a sudden hail storm can create on your home. For this reason many Colorado homeowners choose to install steel siding. Architecturally pleasing and manufactured with galvanized steel, it provides maximum protection from weather elements – like Colorado hail. We back up the performance of our Alside®️ steel siding with a 50-year hail warranty and a 35-year fade warranty.
Rich, low-gloss colors resist chipping, fading, chalking, and scratching.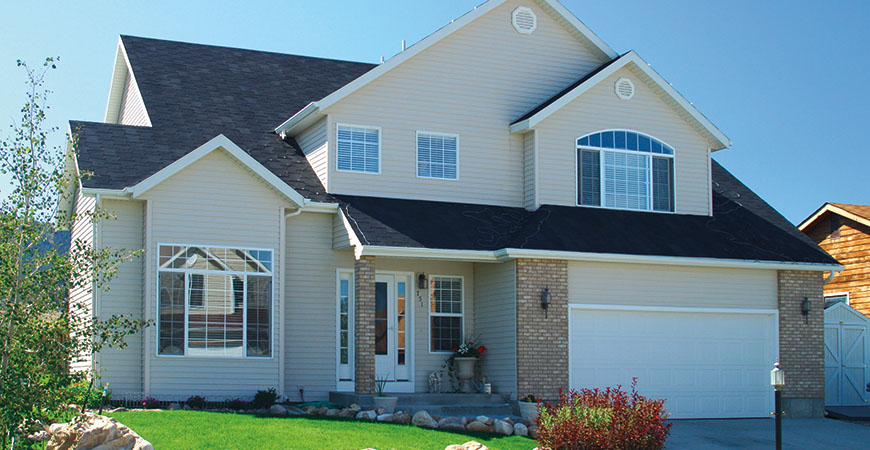 "Thank you! The house is beautiful and I love it! I appreciate your care and work in making sure it turned out to excellently. I appreciate your attention to detail and willingness to work with me to make it possible."
"I want to take this opportunity to express my appreciation of BestView. They are extremely competent at what they do. I was impressed by their professionalism, punctuality, and ability to satisfy me as a customer. The end result is a great quality window that I truly like."
"Thanks again for our lovely windows - we love them! We've especially appreciated them since the cold weather has set in."