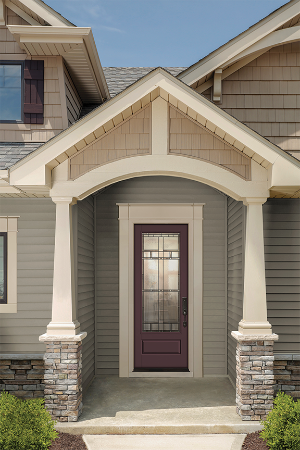 The entry door to your home is as important as a smile on your face. Your front door should go beyond practicality. It should include the durability and safety you want, in addition to being a beautiful statement piece.
The front door is the first expression of your home's personality and style.
For the best quality and incredible selection of beautiful and unique doors, we've partner with Therma-Tru®️ doors. They are the nation's leading manufacturer of fiberglass and steel exterior doors and have an eye for cutting-edge design.
A perfectly-styled entry door boosts your perceived home value and increases the curb appeal. And with that new siding, you'll be the best-looking house in the neighborhood!
Style Tip: Want to have the privacy and security of a solid construction door but wish you had better lighting in your entry way? Add a transom (a horizontal window) or awning window above your door. You'll get the best of both worlds!

Living in Colorado Springs means we have awesome weather (most days) and magnificent views. Create a smooth transition between your indoor living areas and outdoor decks and patios with stunning sliding glass doors from Alside®, or french doors from Therma-Tru®. We can create a custom door that fits your space and your taste. From classic craftsman wood-grain doors to contemporary steel with specialty glass.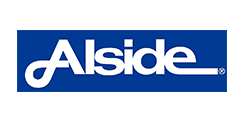 Enjoy the benefits of the sun year-round with storm doors by Larson Doors. We choose Larson Doors because of their partnership with Energy Star and being the #1 rated storm door manufacturer in the nation.
We're all about giving you a better view no matter where you are in your home. Let us help you improve your view with a strong, secure, designer storm door.

"Thank you! The house is beautiful and I love it! I appreciate your care and work in making sure it turned out to excellently. I appreciate your attention to detail and willingness to work with me to make it possible."
"I want to take this opportunity to express my appreciation of BestView. They are extremely competent at what they do. I was impressed by their professionalism, punctuality, and ability to satisfy me as a customer. The end result is a great quality window that I truly like."
"Thanks again for our lovely windows - we love them! We've especially appreciated them since the cold weather has set in."